Residential Roof Repair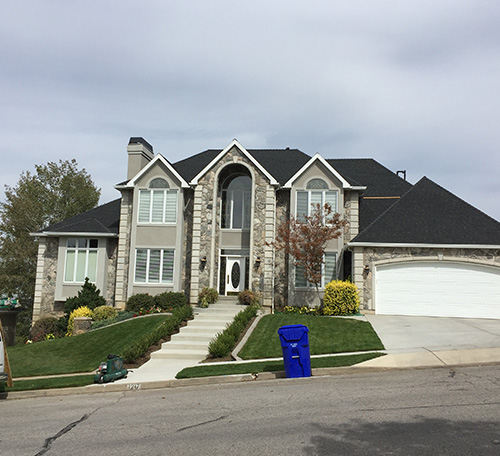 There are numerous shingle roofers in South Jordan, West Jordan, Draper, Salt Lake City, and Sandy, UT to choose from when you need service, but not all of them will provide you with the same level of results. In fact, many companies only specialize in one aspect of roofing, while others might only offer you a limited array of services.
When it comes to complete and total residential roofing services, Stubbs Roofing, Inc. is your first and best answer. Not only do we take pride in providing an extensive depth of roof repair in South Jordan, West Jordan, Draper, Salt Lake City, and Sandy, UT, we also take on those comprehensive jobs that other companies can't: including tear-off roofing projects and shingle roofing installations.
Tear-off roofing projects
If your roof has already been subject to a reroofing project that has added another layer of shingling and is facing the demand for a replacement, a tear-off is the answer. This process is much more comprehensive and invasive, however, leaving many companies unable to tackle the job.
Stubbs Roofing, Inc. takes pride in routinely taking on tear-off jobs and we've proven ourselves time and again as the premier option for these extensive projects. We can remove any existing layers of shingling, reapply your vapor barrier, fix your drip edge, re-lay new shingles or other roofing materials and correct flashings, all done to a superior level of quality.
Roofing repairs
Need roofing repairs to correct developing issues on your existing roof? No problem! Our team of shingle roofers is adept at providing a full array of repairs and can help you pinpoint areas of concern before they turn into costly problems. Our goal is to leave you with a roof that's completely functional and ready to withstand everything Mother Nature has to throw at it all year long.
For more information about any of the roof replacement and repair services we're able to provide you and your home with or to inquire about estimates for shingle and metal roof projects, please contact us today by calling 801-971-0281.