Stubbs Roofing, Inc.
Stubbs Roofing, Inc. is a family-owned and -operated roofing company, serving South Jordan, UT and the Greater SLC area. We take pride in providing quality roofing services to homeowners and businesses alike. Our expert team specializes in roofing installations, repairs, replacements, metal and shingle work, flat roofing, membrane roofing and more!
Your Expert Roofing Contractors in Salt Lake City, UT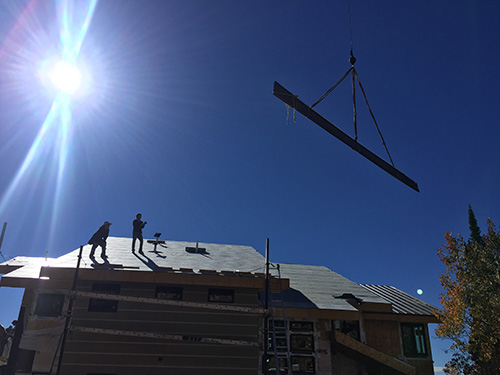 Your home or business roofing is the single most important part of the entire structure, protecting everything below it, from your walls to your foundation and beyond. Stubbs Roofing, Inc. is here to ensure that your roof is always in the best condition possible, so it lives up to the tremendous task of protecting your home or business establishment. Through years of experience and numerous completed jobs, our roofers in Salt Lake City, UT have developed the skills to provide your roof with virtually any services it might need to function to its fullest! From complete tear-offs to new roof installations, minor repairs to major remediation, we do it all.
Why choose our roofing contractors in Salt Lake City, UT when you need service? Simple: we have unsurpassed experience! We've worked on jobs big and small, providing an entire scope of services to our customers with the highest levels of quality in mind. Whether we're building a brand new roof for a construction job or we're helping to fix your business' roof after decades of service, our mission is the same: to keep the elements at bay and protect your investment. We do this by delivering a product that exceeds all expectations, whether we're patching asphalt shingles or laying a brand new metal roof. Take a look at just a few more reasons we're so trusted when it comes to finding trustworthy roofers in Salt Lake City, UT:
We're a proud, family-owned and –operated business.
We're certified through Malarkey and Tamko.
We serve all of West Jordan and the surrounding 100-mile cities and towns around SLC.
Our pricing is honest, affordable and competitive.
Areas Served
The best roofers serving Salt Lake County, and the following:
Utah County
South Jordan UT
West Jordan UT
Salt Lake City UT
Draper UT
Herriman UT
Riverton UT
Toeele UT
Sandy UT
Heber City UT
Orem UT
Provo UT
Lehi UT
Bountiful UT
Farmington UT
Layton UT
Ogden UT
Park City UT